Responsible Gaming
Betting compulsively and emotionally without complete self-control makes a poor impact both on the gamblers and their families.
Dealing with such situations can be difficult. That's why it's important to provide efficient support and several options of receiving assistance and help when facing gambling addiction. Whenever you are ready to accept help, you may explore the Ask for Help section and discover the contact information of several organizations that aim to help people stop compulsive gambling.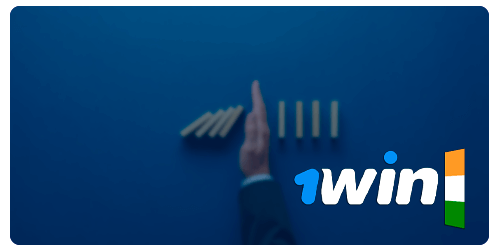 Before we dive into the list of the leading organizations, it's essential to note that you may review your betting history on the History of Bets page at 1win India. Analyzing it you may see all bets, withdrawals, and deposits made on the account. Besides, if you are searching for some specific information, you may apply filters to narrow down the table and see the needed data. Since it shows how much you win and lose, as well as when you bet, you might notice the signs of compulsive gambling.
How to play responsibly?
To enjoy your gambling experience and avoid compulsive betting, you should stick to the following tips:
Play only if you have fun;
Treat the financial loss as a fee for your entertainment;
Set up the limits of both time and money (and stick to these restrictions);
Never borrow money to gamble.
How to test yourself?
To discover the signs of compulsive gambling, one may answer the following questions:
Do people criticize you for gambling?
Do you hide your gambling activities (and expenses) from your family members?
Do you usually spend much time gambling?
Have you ever missed a workday or an important meeting because of gambling?
Do you treat gambling as a distraction/ adventure or a way to avoid depression?
Have you quit other hobbies to spend more time gambling?
Do you sacrifice family time to gamble?
Do you try to bet even more after losing some money?
Do you play until losing the last cent?
Have you ever borrowed money to gamble?
If you scored at least two "yes" when answering the questions above, you should probably contact one of the organizations below and discuss your case. No matter what organization you pick, complete anonymity and confidentiality are guaranteed.
Leading organizations to call for help
Gamcare offers support and counseling to all gambling addicts. Visit gamcare.org.uk or call them on the phone for a piece of advice and help.
Gamblers Anonymous unites gamblers who fight their addiction and help others – gamblersanonymous.org.uk.
Gambling Therapy provides phone and forum support to gambling addicts around the world. Go to gamblingtherapy.org to discuss your gambling problems.
Be Gamble Aware / GambleAware is managed by the Responsible Gambling Trust – begambleaware.org.
Gamanon is a perfect choice for all family members and close people to a gambling addict. Visit gamanon.org.uk to receive support and assistance.
GamBlock is an organization that blocks gambling sites for gambling addicts – gamblock.com.