1Win Poker
Several sites have been offering an opportunity to play online poker in India, and there is one more on the list now, called 1Win. In just five years since its foundation, it has succeeded in attracting more than 1 million gamblers, largely due to their very generous welcome bonus. Originally a cricket betting site, it has been gradually expanding its options, and now you can play poker there too.
What's so special about 1Win poker? How do I start? May I start in India? – Find the answers to these questions on our website.
How to start playing Poker?
You will first have to register at the 1Win site. It is a very quick and simple procedure, and the only thing you have to do before that is to make sure you are at least 18 years old.
Here is a quick guide on how to start playing poker at 1win:
Open official website and click on Registration.
Select the type of registration and the currency.
Fill in your basic personal data in the form provided.
Enter your promo code to receive a welcome bonus. Make sure you do it during your registration as welcome bonuses are not available afterward.
Confirm your registration in the letter e-mailed to you.
Enter your profile and select your settings (this is optional).
Make first deposit to receive your welcome bonus.
And you may start playing online poker now.
You will also have to verify your identity by sending them a copy of your ID or some other identification document via their website or e-mail. It is optional at this stage, but you will have to do it before you may withdraw your money.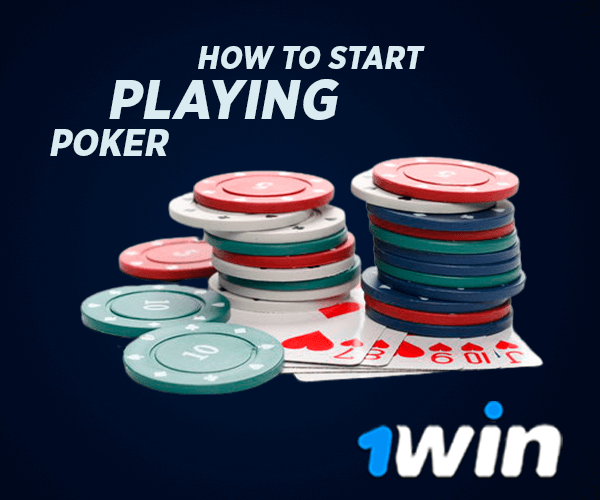 Poker Bonus offers
To begin with, you will receive a welcome bonus if you create an account with a promo code and wager at odds 3 plus. It amounts to 500% of your first deposit. This bonus won't exceed 75,000 rupees. And if you win your first bet too, you will also get an additional 5% of your first bonus.
On top of the deposit bonus, 1win provides special poker bonuses:
| Poker bonus | Reward Details |
| --- | --- |
| Daily Grinder bonus freeroll tournaments | About 7,000 rupees ($100) with the pre-condition of at least 100 flops. |
| Daily freeroll tournaments | About 700 rupees ($10); |
| Weekly grinder bonus freeroll tournaments | About 36,000 rupees ($500) with the pre-condition of at least 500 flops. |
| 1WIN 1000 freeroll tournaments | About 72,000 rupees ($1,000) with no pre-conditions. |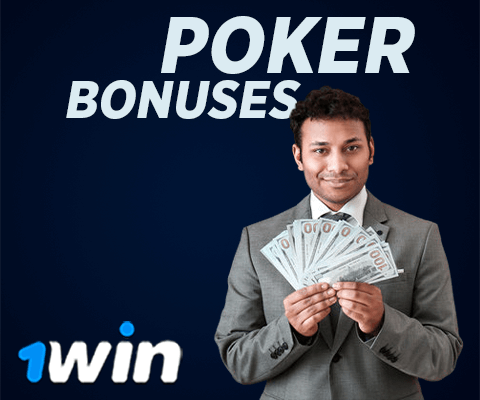 1Win Poker Games Types
1Win offers a wide range of poker games that may be played in different modes and formats. You may play it one game at a time or choose to deal at several tables concurrently and watch all your games on one screen. Besides, you may try playing it in real-time mode if you like.
The casino gives you a choice between:
Texas hold'em poker, with two hole cards and five community cards;

Omaha hold'em poker, wherein two of the four hole cards and three of the five community cards are set for the best hand.
Players are offered:
Multi-table poker games in which the number of players may sometimes even reach several hundred;
Sit-and-go poker games that start as soon as enough players have put up their money.
Finally, you may choose to play poker in any of the three basic formats:
Namely unlimited (NL);
Fixed-limit (FL);
Pot-limited (PL).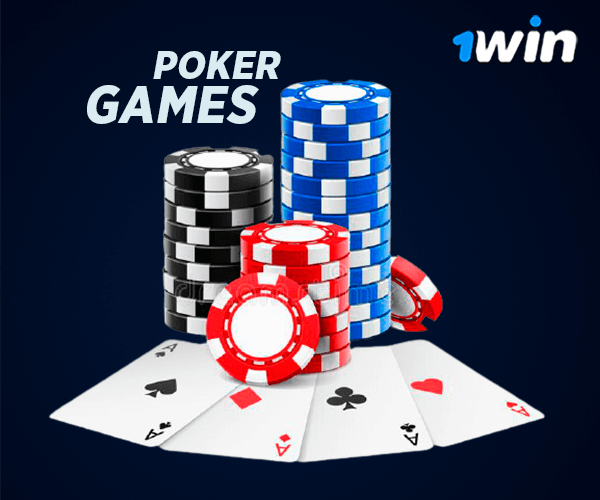 1Win Poker App
You may also choose to play 1win poker from your mobile device. All the poker games are available to you in the mobile app, and its interface is very convenient, looks good and is easy to navigate.
There are no special limitations or restrictions to it, except in the areas where the app is not legally permitted to operate. India is not on the list of such areas, however, so there will be absolutely no problem for you to play it on your smartphone in that country.
You will first have to install 1win apk and complete your registration in the application. The procedure is the same as on your PC. And you may skip it if you already have an account since it is automatically available to you from all your devices.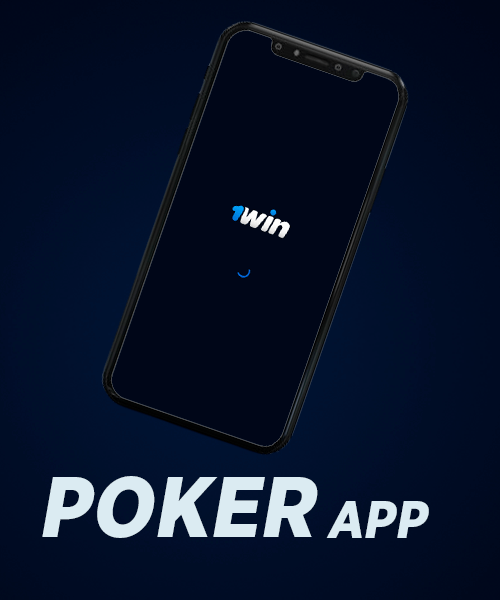 Benefits of 1Win Poker
An incredibly generous welcome bonus.
Intelligent settings that ensure maximum comfort of the game.
Convenient, visually attractive and smart interface that provides continuous real-time access to all necessary information about the tables.
The possibility to choose between Texas and Omaha.
A good choice of frequent tournaments that include many bonus freerolls.
Professional Mode whereby the player is given an opportunity to deal at several tables concurrently.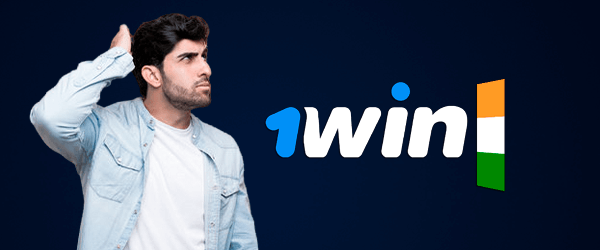 FAQ
May I play online poker at 1win for free?
Actually, you do play it for free. You must make an initial deposit though, but the money remains yours, and you can always take it back, provided you meet the wager requirements.
May I play 1win poker on my smartphone?
Yes, you may. Please see the section on 1win mobile poker platform above for more details.
Is it safe and legal to play 1win poker in India?
Although gambling based on luck is illegal in India, games based on skills aren't, and poker definitely requires some skills. Besides, the Information Technology Act of 2000 clearly differentiates between casino and card games. Finally, India is a federal state, and a gambling operator may be registered where it is legal, or it may even be an offshore or foreign platform, like 1win. And it is perfectly safe for a user to play online poker in India in any case.